How to upgrade from Joomla 2.5 to Joomla 3.x
Details
Foreword: backup, backup, backup. Before starting the upgrade process you should make a backup of your site and DB so that, in case the procedure fails, you'll be able to restore your site to a working condition.
How to update a Joomla 1.5 site with Custom Properties to Joomla 1.7 (or J 2.5)
Details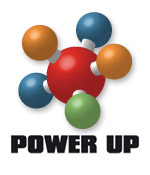 So you have a Joomla 1.5 website with Custom Properties and you want to upgrade to Joomla 1.7, but you are unsure about upgrading, fearing you could lose all your work. Well, it turned out that upgrading, with the right tools, is not that traumatic.
Read more: How to update a Joomla 1.5 site with Custom Properties to Joomla 1.7 (or J 2.5)