Guide your visitors to the right articles, in 3 steps.
Product Finder is a questionnaire-based scoring and filtering system for Joomla.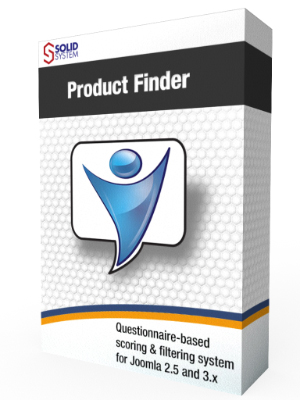 1. Create a questionnaire.
Add questions and answers.
You decide if the question requires one answer, multiple answers, or if it can be skipped.

2. Apply the rules.
Product Finder features an intuitive point & click rules editor.
You choose if an article is recommended, required, disallowed or irrelevant when a certain answer is given.

3. Publish the questionnaire.
You are ready to go. And yes, it looks just like an App.
Product Finder interface is built upon jQuery Mobile, to be natively compatible with modern mobile devices.